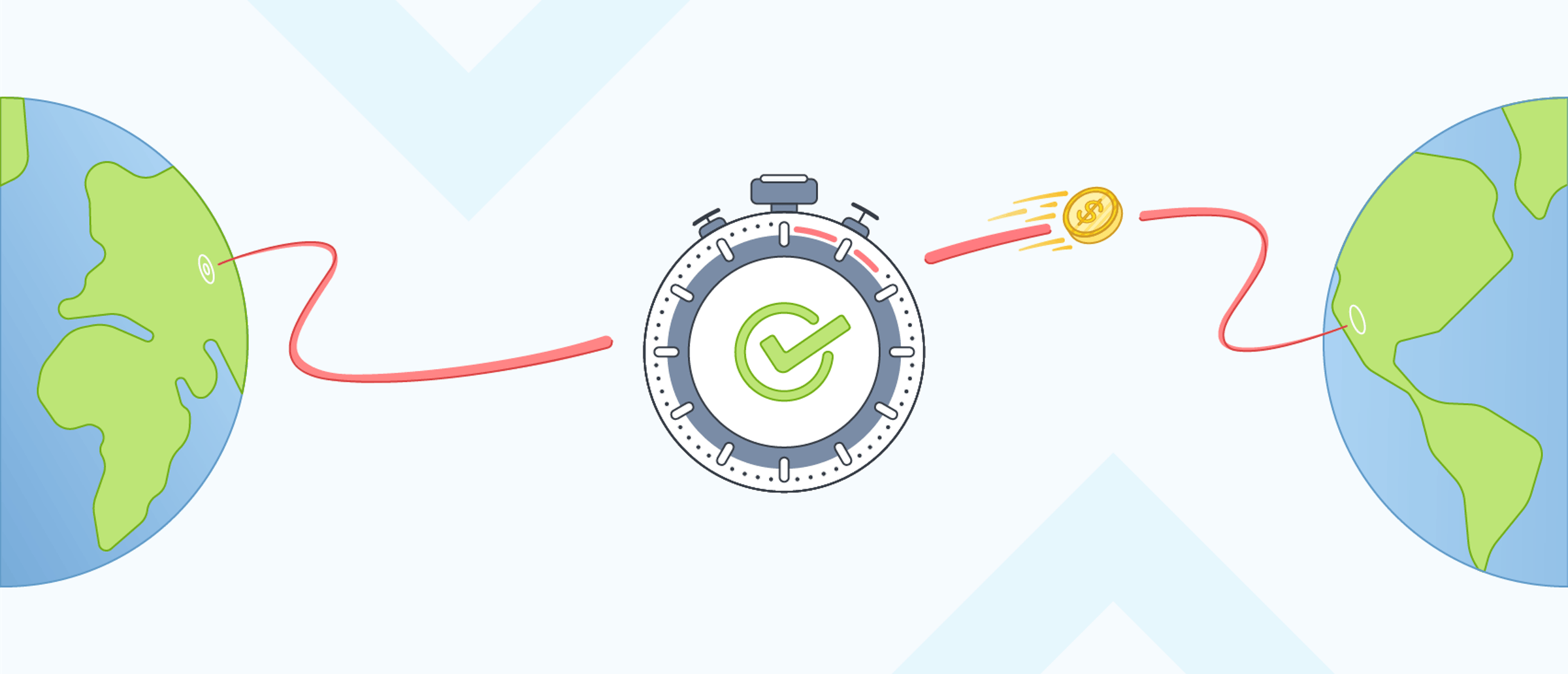 There are many reasons why you might need to send money to someone else. You might want to make a purchase from someone who is selling an item privately or a loved one might need fast cash for an emergency. Whatever the case, it's possible to send money quickly. Here are a few of the best options for 2021.
Western Union
Western Union allows you to quickly send money to another person in a variety of ways. You can do so online, through the company's app, or even in person. To get cash to the other person the fastest, you can specifically opt for your recipient to receive money for cash pickup, which is available at many different agent locations across the world. You can even keep track of your transfer so that you can know when it will get to your recipient.
Electronic Money Transfers
Electronic money transfers are the fastest way to send money to another person. These transfers, also known simply as EFT, are done online. They can be made through payments from your debit card or through websites or apps right at your fingertips on your smartphone.
It's important to note that electronic money transfers may carry certain fees. While some of these are flat fees, there are heftier ones if you choose to send money online to a recipient from another country.
Currencies Direct
Currencies Direct is a global service that allows you to transfer money to anyone anywhere in the world. When you send money with the service, it takes only a day for the transfer to go through to the person. There are no fees associated with your transfers, either, although the company will take a percentage as a result. Currencies Direct is a safe and secure way to transfer money to other people. It's a highly reliable service as well.
OFX
If you're looking for one of the best, fastest ways to send money to a recipient from another country, OFX might be the best option. It gives you the ability to transfer money quickly from the United States to recipients in more than 80 countries. It's also one of the cheapest options available, but it's important to be aware that you can only transfer a minimum of $1,000. Keeping that in mind, if the person who needs money fast needs it for a costly emergency, OFX may be the best service.
TransferWise
You can quickly and easily send money to others online through TransferWise as well. It's very fast and easy to use and is one of the cheapest options available. The company prides itself on being transparent about the transfer process, which means you can always see where your money is while it's in transit. However, depending on the country you're sending money to, you may have higher fees. In most cases, you can expect your money transfers to reach your recipient anywhere from one to five business days. Sending money quickly online to a person who needs it fast is convenient and easy with these services. You can try a few of these options to see which one works best to get cash to your recipient the fastest.
Also read about:
Surprising Benefits of Buying a Two Wheeler
HOW TO CREATE CONFLICT IN YOUR STORY
BENEFITS OF MOBILE APPLICATION SECURITY