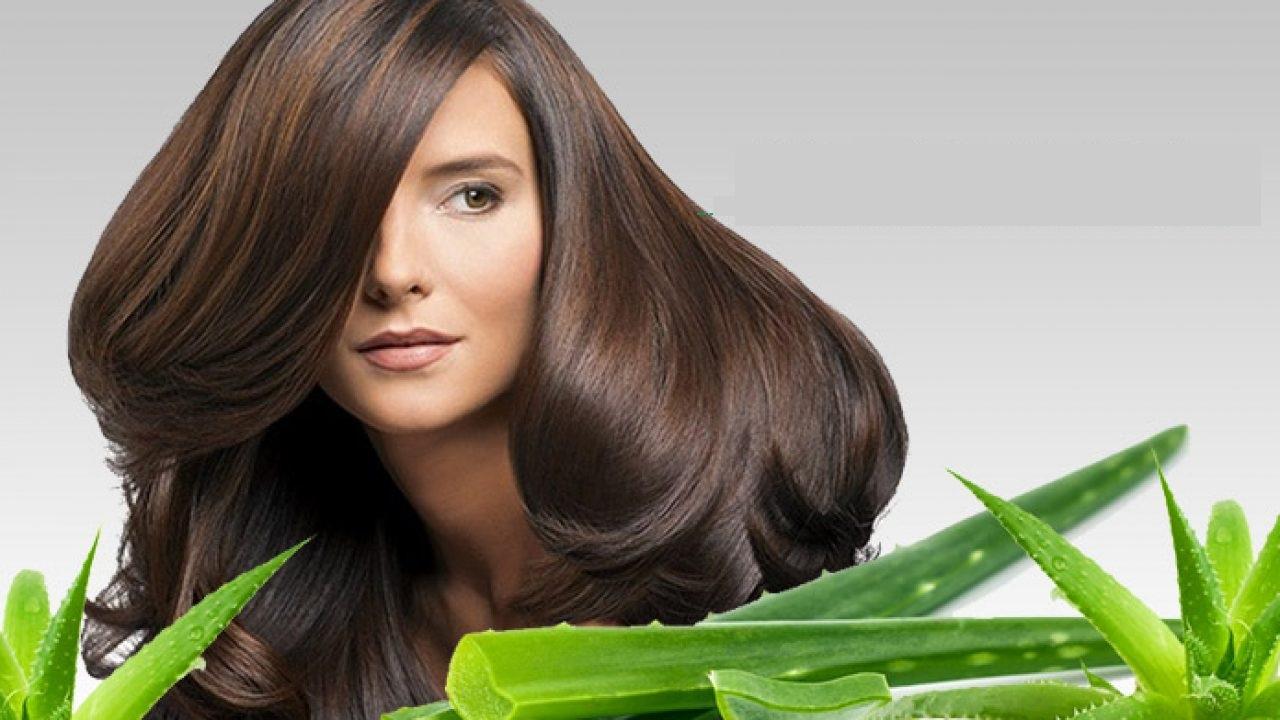 Since childhood, we have known the benefits of aloe vera gel for skin, but no one ever explained how aloe vera gel could play an important role in your hair care routine. We dream of healthy, shiny, and growing hair, but some hair care routines may feel a bit hard and expensive to follow. Therefore, we look for homemade products that help us achieve our dream hair and skin texture.
Skincare experts often advise going the nature's way to have a more trouble-free approach to healthy and glowing skin. This process involves opting for skincare products that match your skin type and can help you address your issues promptly. Unfortunately, not every product present in the market is toxin-free with zero harmful chemicals. To make the matters worse, using your Dadi ka Nuskha then seems to be the ideal option for your daily routine. For generations, aloe vera has been utilized for its medicinal properties. Some suggest that it may thicken your hair and make your scalp healthier, in addition to its skin advantages.
While there is no scientific proof to back up this claim, aloe vera is generally harmless and useful to most individuals. The fresh gel of the plant is the greatest type of aloe vera to apply to your hair. The aloe vera gel for hair can be purchased at practically any drugstore or made from freshly cut leaves from a fresh plant. The gel is transparent and somewhat watery in appearance. Aloe vera can be used to repair and strengthen damaged, dry hair by massaging it into your scalp and hair and allowing it to permeate your hair shafts. Allow the aloe vera gel to stay for an hour before rinsing it out with a light wash.
Listed benefits of adding aloe vera gel for hair care
Aloe vera gel is a natural moisturizing agent and it can gently soothe your scalp of irritation, dryness, inflammation, and several other hair care issues. This is why so many hair care experts advise going ahead with hair masks and hair gels that contain the natural goodness of this ingredient.
Here are some other benefits of using aloe vera for routine hair care
It soothes and irritates the scalp- Mamaearth Aloe Vera Gel contains aloe vera extracts made with the goodness of nature as well as Vitamin E and glycerin. It relaxes and nourishes the skin and hair and acts as a preservative, intensely hydrating and nourishing your hair and skin while also treating small wounds and burns. Vitamin E is an antioxidant that profoundly nourishes your skin, preventing it from harm while also keeping it smooth and silky.
The clinical word for dandruff is seborrheic dermatitis. Aloe vera can help you get rid of dry scalp and flaky skin below your hair. Research shows that it can relieve the hair irritation caused by dandruff. In addition, anti-inflammatory qualities are discovered in the aloe vera plant.
Cleanses greasy hair thoroughly- Aloe vera gel for hair effectively cleanses the scalp and hair, removing excess oils and residue from other hair products. On the other hand, it does not harm your hair strands when washing. Like all the other chemicals present in hair care products, this gel is gentle and protects your hair's structure.
Hair strands are strengthened and repaired- Aloe vera contains Vitamins A, C, and E. These three vitamins promote cellular damage, encouraging healthy cell development and lustrous hair. Aloe vera gel additionally contains vitamin B12 and folic acid. Each of these ingredients can help you avoid losing your hair.
However, no research has proven that aloe vera effectively reduces hair loss. Nevertheless, this gel is a popular medication that people apply to their hair for sun damage. This is due to the product's high collagen fibers and cooling characteristics. In addition, its high vitamin content may also help reverse sun damage to your hair.
Hair growth may be enhanced- You may use reduce hair breakage and hair loss after using a suitable conditioner. Many people believe that aloe vera promotes hair to grow considerably faster. There is currently little clinical data to dispute these statements.
Know more about Mamaearth's Aloe vera gel made with the goodness of nature for skin and hair
Aloe Vera has become a worldwide thing to relieve irritation and hair problems over the decades. It has endured the test of time and continues to be utilized in a variety of personal care products. Mamaearth has heeded the call and offered you Aloe Vera Gel, which works wonders on both your skin and hair.
It nourishes and moisturizes your skin and scalp from the inside out. Both Aloe Vera and Vitamin E have antibacterial qualities that help to prevent itchy scalps and skin redness. Regular use will help you achieve a more even skin tone, eliminate breakouts, and reduce wrinkles.
Using this gel for your hair will make it lustrous, thick, and hydrated and keep the scalp healthy and happy. In addition, it is free of Toxins, Parabens, and Mineral Oil, making it more suitable for all skin and hair types.
Summing up
Just as how wonderful and bright, happy skin feels, it is critical to understand how to use Mamaearth aloe vera gel to its fullest. Certainly, we all learn from the word of mouth and personal observations, but it is not too late to put what we have learned to use to get quicker and healthy outcomes effectively. For example, a joyful haircare regimen requires the use of Aloe Vera Gel. It is all-natural, free of pollutants and harmful chemicals, and it naturally moisturizes your hair and skin in several different ways.
It reduces wrinkles and fine lines and helps keep your skin protected from harmful elements. Besides that, Mamaearth has a wide choice of mild, toxin-free products that make maintaining your skincare and hair care regimen simple and worthwhile. So, check out their range of skincare and hair care products and enjoy your daily routines, making it more special and enjoyable.
Also read about:
The impact of car loans on your credit score
How can you become a master of the subject of English with the help of NCERT solutions
Belts add up to your attire in the right manner